Misetal,
a subsidiary of Descours & Cabaud group
Misetal is a French trading company which belongs to the Descours & Cabaud group. The company / organization was founded in 1919.
Starting off as a steel exporter, Misetal expanded its expertise to steel trading when it was entrusted with managing the international procurement services / department of Descours & Cabaud in 1945.
About Descours & Cabaud
Founded in 1782, the Descours & Cabaud group is a leading distributor of professional supplies in the Industry, Construction and Water & landscape sectors in France and in Europe. The company operates in 13 countries and has over 650 sales outlets throughout Europe and North America.
Trading steel, stainless steel and aluminium products worldwide
Nowadays, Misetal operates across five continents and offers international trading services for steel, stainless steel and aluminium products, including market monitoring, dedicated financial solutions, customized delivery solutions and coordination of import and export documentation.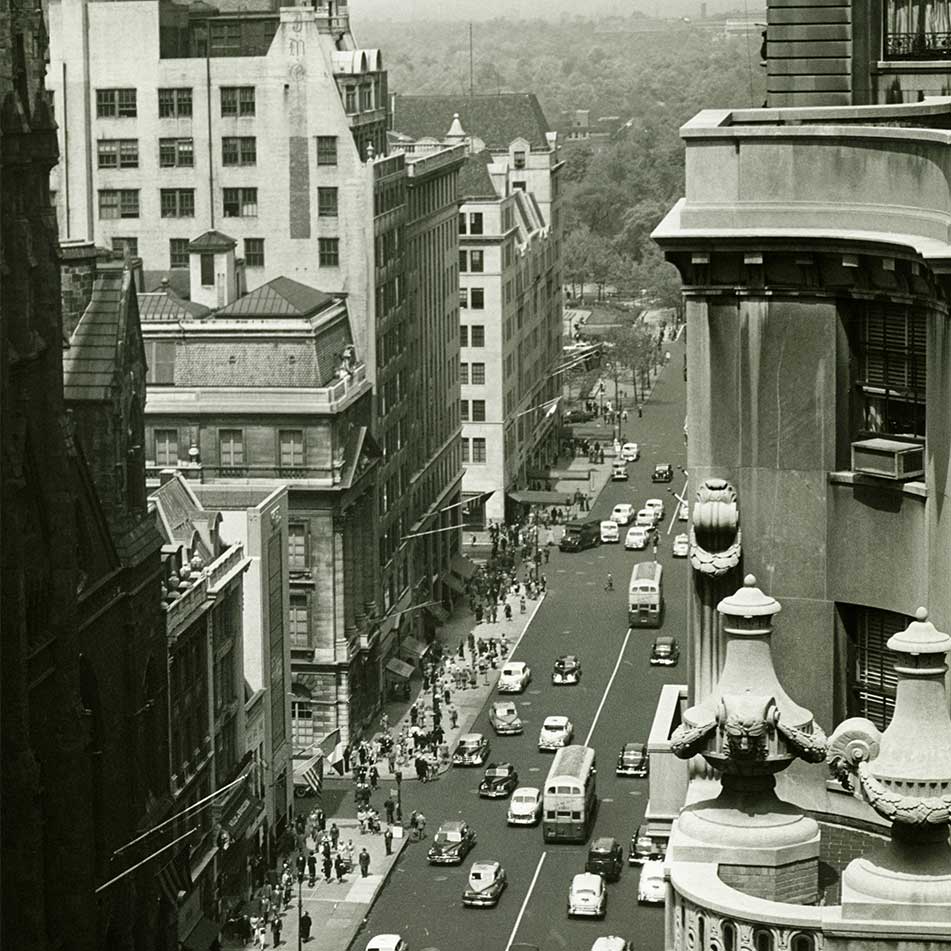 100 years of expertise

A century of know-how in international trading
This year, Misetal celebrates 100 years of experience in trading solutions.
Throughout the years, we have built a large and reliable network of partners, including factories, carriers, freight forwarders and first class banks.
This strong market knowledge enables us to meet the specific needs of our worldwide clients, whether they belong to the Industrial, Building or Distribution fields.
Providing bespoke steel trading services to our clients worldwide
The company is dedicated to providing the best tailor-made service when it comes to steel, stainless steel and aluminium trading.
Over the next few years, Misetal intends to significantly improve its market position in the trading of steel, stainless steel and aluminium products in Latin and North America.
Recently the company moved into a new office to accommodate its growing team.
The global expansion of Misetal
In the early 2000's, Misetal opened a sourcing office in Shanghai as well as some representation offices in Brazil and Turkey. This presence on local markets guarantees day-to-day communication with our partners and allow us to follow market trends, ensuring accuracy of the information delivered to our clients.
In the meantime, Misetal's head offices were relocated in Lyon, close to Descours & Cabaud corporate headquarters.
Misetal, a steel trading specialist
From 1972 to 1986, the business handled by Misetal expanded (1/3 exported, 2/3 in France). Trading steel products for Industrial clients, Wholesalers and Building and Public Works companies was our main activity.
At the time, Misetal also represented steelworks and steel transformers for the French and European markets.
The deployment of Misetal in mainland France
In 1966, Descours & Cabaud ceased activity in Indochina and started to develop in France. Misetal was then entrusted with the "Direct Businesses" Department of the group.  To fulfill its duties, Misetal opened three sales agencies in Paris, Lyon and Saint-Etienne.
The internationalization of Misetal
Coordinating the Indochina Supply Center
After the end of the Second World War, Misetal opened an office in New York in order to coordinate the activities of the Indochina Supply Center (CAIC: Centre des Approvisionnements de l'Indochine).
This semipublic body, in charge of approaching Anglo Saxon industries to free quotas of goods for Indochina, was created by the Ministry of Overseas Territories to help the recovery of Indochina's economy in the post-war period. It had procurement agencies in New York, London and Calcutta.
The chairmanship of this entity was entrusted to Gérard de Broissia, then President of Misetal.
In 1946, together with the coordination the CAIC activities, Misetal was assigned with the procurement for the companies and subsidiaries of Descours & Cabaud.
The office in New York kept running until 1961, when Misetal decided to refocus its activity and therefore to close the office.
Opening of a new office in Saigon
In 1947, Misetal founded an office in Saigon (Ho Chi Minh City), in order to sale Jeep cars and Willys Overland spare parts.
Misetal continued its development in Indochina throughout the Fifties, by joining the Poulet Company in Saigon. The company also started to represent new trademarks in Indochina.
Amongst others, Misetal operated a garage and a service station of cycles, motorcycles and scooters. The organization took over the Panhard (cars) and GMC (lorries) trademark franchises and opened an agency in Phnom-Penh.
Exporting steel products: Misetal's original mission since 1919 (1919-1945)
Misetal was founded in 1919 by Charles Cabaud and was originally headquartered in Paris, Descours & Cabaud being its major shareholder.
Back then, the company aimed at exporting French steel products following the rise of the French steel industry which coincided with the end of the First World War.
In addition to its steel export activity, Misetal was handed the responsibility for purchasing all products for Descours & Cabaud in 1945.